Maazị Ogbonnaya Okoro has over 15 years experience in teaching and researching Igbo language, literature, history and culture. He is a professional tutor of first language, second language and foreign language learners of Igbo. He studied Linguistics and Igbo Language at the University of Nigeria Nsụka and subsequently studied Translation and Movie Subtitle at Newcastle University and the University of the West of Scotland, UK. 
He has written over 58 books in Igbo. His Igbo books are approved by the Ministries of  Education for all the secondary schools in Ebonyi, Imo, Anambra, Enugwu, Abịa and Delta. His books have been approved for undergraduate, Master and PhD students of Igbo Literature in various universities and Colleges of Education across Igbo land. He was the BBC Igbo first translator. He has translated works for different national and international organizations such as UNESCO and United Nations, in Igbo. Currently, Igbo Translations Director, Abibiman Publishers, UK. 
His book in Igbo signed to be published by the Griots Lounge Publishers, Canada to have Igbo contents for the North Americans. Ogbonnaya is passionate about the Igbo language and its sustainability as well as preservation against extinction as predicted by the UNESCO. He is an Igbo Language and Cultural Advocate. He has taught many African-Americans, Africans, whites, children and adults Igbo language.
MỤTA ASỤSỤ IGBO N'ỤLỌAKWỤKWỌ NKE IGBO MASTER
Learn Igbo through Igbo Master's Institute
A language rich in history, literature, culture and tradition; learning Igbo connects you to over 50 million speakers and one of the largest ethnic groups in Africa.
Explore Learning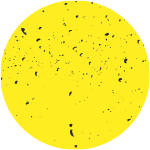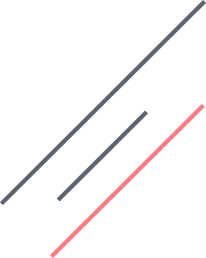 This platform is a citadel of Igbo learning from the unknown to the known; from basic to the professional level. UNESCO predicted that Igbo language is going to be an extinct language by 2050. In view of that, we have launched an avenue to propagate and preserve the Igbo language, culture, oral traditions, history, literature, folktales from generation to generation. This platform is of two phases. First phase is the Igbo language learning. Our courses from the Basic to Advanced level are mixtures of culture, history, literature and language. They are interwoven. The knowledge of history, literature and culture will help a language learner to have a strong foundation of the actual identity of the Igbo people and language. Our courses are designed based on the curriculum of Nigerian Educational Research and Development Council in conjunction with the Federal Ministry of Education, for Nigerian languages. We noticed loopholes regarding Igbo history in the curriculum and tried as much as possible to fill them up with history appropriate for our kids. We do not have contents like "Mungo Park Discovered River Niger"; but historical fact our children need to boost their self esteem and to believe in themselves, being proud of their identity. All our courses are premium. The idea is that, any child born outside Igbo land, who has not visited Igbo land will have the same Igbo education even more than a child who was born and at the same time, studying Igbo in Nigerian schools located in Igbo land. The reason is that our curriculum is up-to-date. Our contents are bilingual — Igbo and English. A foreign student or teacher could make use of this platform effectively and master the Igbo language easily at his or her own convenience. Our Igbo courses have video and audio contents. Each lesson has downloadable study material and review questions students could use and test themselves. "A Comprehensive Igbo Course" is designed for basic, intermediate and Advanced level one students. It has video content and study materials. We also arrange our courses from Primary School to Secondary School, then Advanced and Professional Courses. We have Primary One to Primary Six Courses— each is first term-third term compiled into a single course. Each of the courses has study materials. As you listen to the audio or watch the videos, you can actually use the materials to learn. Go to Resources in the course page you signed up for and download all the materials. Then, Secondary School courses are from JSS1—SS3. We will keep updating them. Everything you would learn in secondary school in Igbo land, you will learn more because we are up-to-date with verifiable curriculum and materials to back them up. We have professional courses for those who want to perfect their Igbo Language and skills as translators, editors, journalists, writers, etc. This platform is more than a university because the courses are designed for both adults and children; here is a place where you learn Igbo from scratch. Everything and anything about the Igbo language is here. The courses are lifetime access. It means, any course you buy is yours forever. Anytime we update them, you will also benefit. Students are free to forward their questions through the contact email provided. We will have virtual interaction with our students from time to time. The second phase of this platform is the e-commerce section. If you check the menu, you will see "Shop". We have audiobooks and ebooks there. Our shop contains stories on folklore, literature and history. Get the ones you want into the cart and proceed to your checkout. Payment methods are very flexible. We have about four options. We are happy to have you hear. Igbotic.net is here to solve all your problems regarding the Igbo language teaching and learning. Our curriculum is solid. We are ready to provide you with everything you need. Feel free to ask questions. Nnọọ! Welcome!
No interpretation is created equal. Grammar Notes, color-coding, and features that focus on specific grammatical nuances between target and source language strengthens your understanding of Igbo language structure.
Critical thinking and memory-building exercises blend new vocabulary into lesson progress, allowing you to pick up on the structure of your target language so you can apply new content that will be presented in various contexts throughout the course.
Didn't catch that? Hear it again at a conversational speed, hover over for phonetics, or click on the word for an articulated narration. Tone your accent against native speaker audio by activating the voice comparison tool.
Etiquette, body language, gestures — set the mood. Culture Notes provide a backdrop to learning material and let the Igbo culture come alive, setting you up to forge deeper connections with Igbo culture and make a positive impression.